◆ CFF JAPAN
Address:  3-45-7 Line Bldg. 301 Minamiohtsuka, Toshimaku,
               Tokyo 170-0005, JAPAN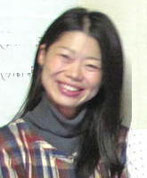 ● Message from Mr. Mitshihiko Abe.       
            Former director of CFFJ
 (← Ms. Keiko Sano, Present directer)


  CFF Japan was established in 1996 in Saitama, Japan for the youth development through their Love and Hope to share with children in Asia. 
 Prototype of CFF has been already born in the Philippine in 1995 throughsharing of three founders (Mr Akira Futagoishi, Edlario "Bebot" Campos and Mr. Ramon "Monch" Depusoy) who made the commitment to practicing love for the underprivileged children and youths.
  In Japan, many youths lose something in their life objective by Materialism and Distorted Individualism. But after returning from CFF camps in Philippine and Malaysia, their lives were transformed by contacting with children who are in harsh living environment.
  These children who have been sleeping on the street, abandoned by society stood up from hopeless and trying to shine their life bravely, the way of children`s life makes Japanese youths who are in privileged living situation wake up. Japanese youths realized that those children didn't choose the unfortunate situation by themselves, and there is no difference between Japanese youths such an in fortunate situation and children on the street in unfortunate situation in terms of desire for happiness and hope as human being.  This is an encounter to the dignity of YOU and ME and it's a great blessing.
  CFF camps typically show the process of our practicing Mission. Campers encounter the heart of Love, Hope and Believe in their own spirits through camps. It comes from the story of Moses in the Bible: Exodus. Although Moses was very timid person, he had to challenge to many unknown things and he was transformed to be a great leader through camps starting from Egypt to Canaan. However Moses could not reach Canaan in his life, and it was turned over to Joshua and then accomplished. It seems like an unfortunate consequence, but here is an essential Hope. Although Moses could not pull himself up by own bootstraps, as a matter of fact, he connected from one generation to next generation. So we believe from the beginning. That is why we don't have to lament to own limited power and in spite of the unsolved issues existing in the world.
 We have been keeping on recruiting and sending youth volunteers to Philippine and Malaysia, already more than 4,000 youths in total.
   Future is invisible. But we can convince it by "BELIEVE", Love, Hope and Life as well.  We believe that future is depending on our mind and how standing on. Especially youths and children are the foundation of the future.  They need to be loved in order to be able to share their love for future further.
● Mission and Action Policy
Mission: 
We, everyone involved in the CFF community, and "future foundation" of children and youth, will grow in mutual support,
and create the world where everyone has hope in their future.
Action Policy 
 "Sharing Love / Sharing Hope / Sharing Life"
 
【Board members】; as of June 2018
(from left/front - to right/back)
   Mr. Teruo YOSHINO (auditor)
   Mr. Kazuaki MORINO
   Mr. Takeshi ISHII 
   Mr. Masayuki WATANABE
   Ms. Akiko KOKETSU (youth coworker)
   Ms. Mino SHISHIKURA (youth coworker)
   Mr. Tomoya ARAKI
   Mr. Osamu KAWASAKI  (CFF vice-president)
   Mr. Tetsuo AOKI
   Ms. Michika TASHIRO(staff)
   Ms. Fumiko MAIHARA
   Mr. Mitsuhiko Abe (CFF president)
   Ms. Yukino IWAI
   Ms. Naho ARIMA(staff)
   Ms. Keiko SANO (TAKANASHI) (office director)
   Mr. Kenji UCHIUMI(staff)
   Mr. YOSHIYUKI TAKAJYO (absent)
   Mr. NAOYUKI AICHI (auditor) (absent)  
【Advisors】:
 Mr. Akira FUTAGOISHI (CFF founder)
【Staff】;
    Ms. Keiko SANO (TAKANASHI) (director)
    Ms. Michika TASHIRO
    Ms. Naho ARIMA
    Mr. Kenji UCHIUMI